All questions submitted by BravoTV.com
Gizelle Bryant Is a Waste of My Time
Bravotv.com:
What do you think about Gizelle Bryant and Robyn Dixon's confrontation with Ashley Darby in OZ?

Monique Samuels: I thought it was pretty out of line for the green-eyed duo to go to Ashley's place of business to confront her. This double standard is unreal! They were upset with Ashley for her tacky delivery of the "Juan" news (wrong place, wrong time), but yet they decide to deliver their frustrations in front of customers at Ashley's already struggling restaurant?! I thought the entire confrontation was very childish. Although Ashley was wrong for how she went about telling Robyn of Juan's supposed extracurricular activities, I'm happy Ashley stood up for herself, even with that big finger in her face!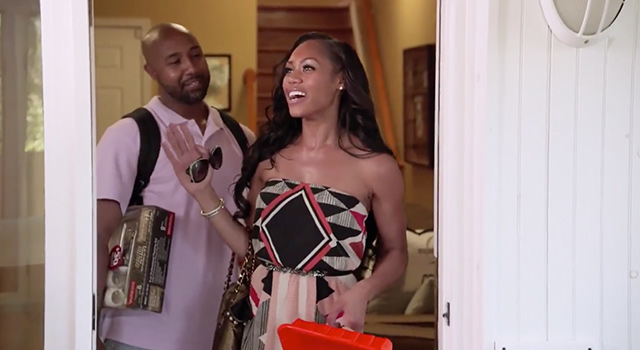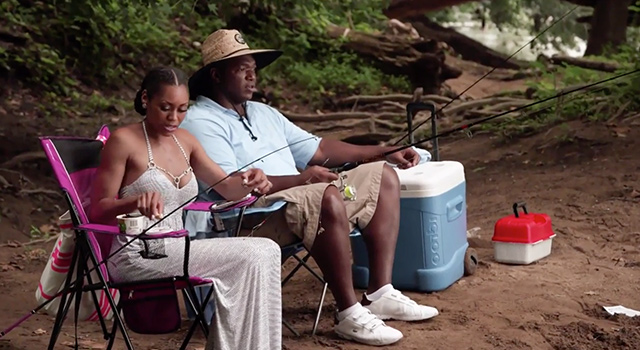 Bravotv.com:
What do you think about Karen telling Gizelle you called her a trick?

MS: I don't think anything of it. Karen is her friend so she should have told her! I don't like to use profanity. My "trick" comment (5 letter word) was used to avoid using another FIVE-letter word that begins with a "B." She should have told her the entire comment, which was, "She's acting like a stuck up, trick!"
I'm honored to be his wife. He chose me without any outside pressures and that means the world to me.
Bravotv.com:
Since he never wanted to get married as you explain in the episode – how did Chris propose?

MS: After dating for 4.5 years, Chris proposed to me on New Year's Day 2011 after we got home from our church's New Year service. He lit a fire in our side yard fire pit (something we always enjoy doing), poured a glass of wine and told me about a dream he had of us. Then he totally caught me off guard at the end of his story when he got down on one knee (the one he's had surgery on three times) and said he wants to spend the rest of his life with me! I was totally shocked and caught off guard. I just sat there, mouth dropped and eyes wide opened and then I screamed YES!!! My husband is a person who takes his time to make decisions even about the little things, so for him to take this leap of faith with me, I knew he was ready. Chris is the kind of person who makes commitments and sticks to them. I'm honored to be his wife. He chose me without any outside pressures and that means the world to me.
Bravotv.com:
Tell us about attending the PAVE event and Karen Huger opening up that night on stage.

MS: I was touched as I listened to all of the empowered survivors of sexual abuse speak that night. As a mother, I want to prepare my children as much as possible for any situation they find themselves, so this was another learning moment for me. PAVE offered great tips and I appreciate and admire what their program is about! Kudos to Karen for stepping out there telling her story.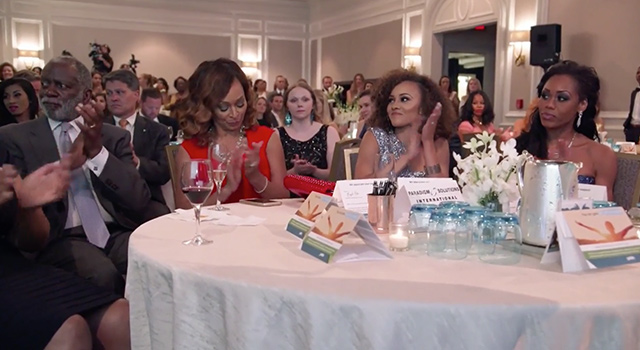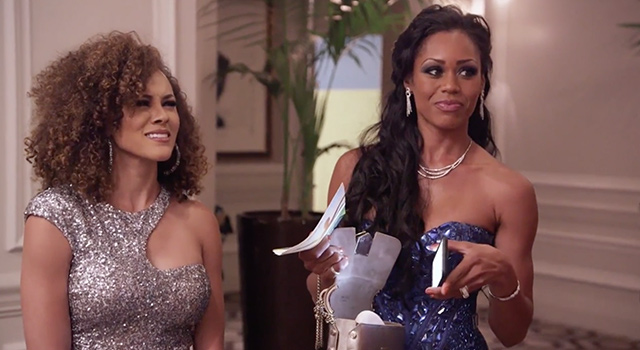 Bravotv.com:
What were you thinking when Gizelle wouldn't put her number in your phone?

MS: When Gizzealous wouldn't put her number in my phone, that was just confirmation that she's a waste of my time. Clearly she would rather have contention with me than to get on the same page. She must really enjoy her bed of misery. My intention was to exchange numbers and set a meeting so that I could talk about the entire game night situation like grown women. I was then going to apologize to her for calling her out of her name. To have this whole conversation at Karen's event would have been totally out of line. I did not want to disrespect Karen or the members of the PAVE event who worked so hard to bring this program together, by discussing private matters with Gizelle. I thought it would be best to get her number and speak at a more appropriate time. I figured I would not only apologize for the name calling but also use that time to see if we actually had anything in common. I guess not!