All questions submitted by BravoTV.com
I Cringed Inside the Entire Time
Bravotv.com: Chris rocking Milani to sleep was SO CUTE, how do you handle all the adorableness?!

Monique Samuels: Thank you!!! I handle it by kissing them all day long! I love my babies. Being a parent is no easy job, but it's something I wouldn't trade for the world! Watching these little people who are a complete blend of my husband and I is so surreal. They let you see what type of person you are because all they do is observe and mimic all day long.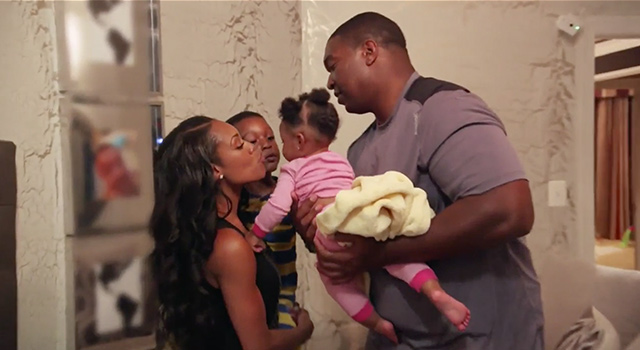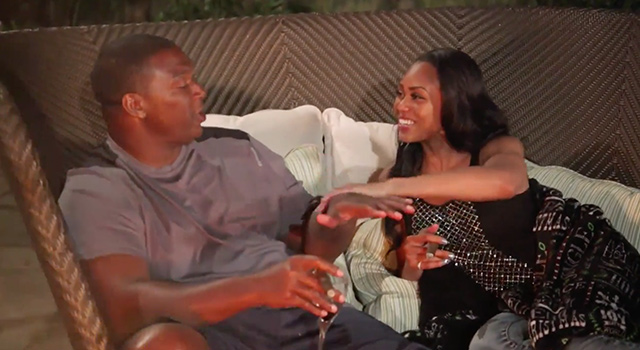 Bravotv.com: What do you think of Karen Huger's photo shoot? Would you do one for Chris?

MS: I love that Karen finds ways to keep her man smiling. That's what it's all about! Keep your marriage fresh and young will make it last forever. I actually have done photo shoots like this WITH my husband in the pictures over the years! While it's a form of art, it also reminds us of the love we have for each other as we reach certain milestones in life. It's nice to look back at those sexy shots and see how far we've come. One day we'll be old and wrinkled and can look back at our photos and admire how we've physically matured in our marriage. Our bodies will change, beauty will fade, but our love will just get stronger. That's when you know it's real.
it's not easy working with your spouse
Bravotv.com: What was it like watching this fight between Ashley Darby and Michael? What do you think about their issues?

MS: I cringed inside the entire time and couldn't wait for the argument to end. It was very ugly. I've always had the mindset to respect my husband, while he, in return, loved me. The way Ashley spoke to Michael was so disturbing to me. There was a time when I was dating my now husband and he expressed to me the importance of respect and being mindful of the way I spoke to him, especially in public. As I watched Ashley and Michael, it made me think of the "young me" and what my husband and I would look and sound like had I not fixed my mouth and delivery during an argument. Ashley seems to be confusing "business" Michael with "husband" Michael. She's mad that he treats her like a child in business and she wants respect but she forgets that respect is earned. Whether she likes it or not, Michael has been successful in business so she has some proving to do. I'm sure as the restaurant grows and becomes more successful, Michael will recognize that and feel more comfortable about the investment he made. She must also not allow the success or failure of the restaurant determine the outcome of their marriage. Marriage and business are two separate entities. You can put a dollar amount on a business, but not on love and marriage.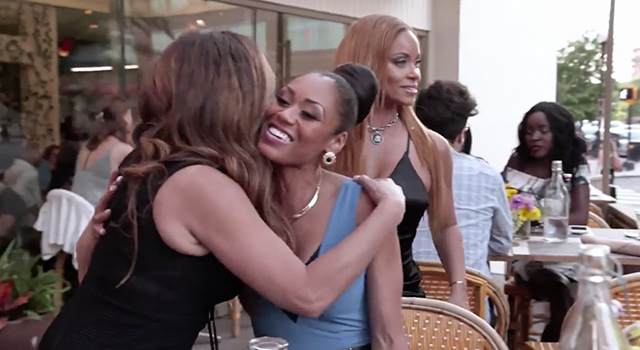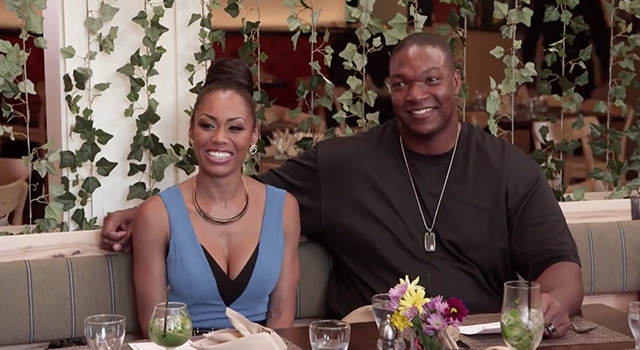 Bravotv.com: Did you have any idea that day they had tension?

MS: I could tell there was some tension when Ashley and Michael were giving their welcome speech before we began eating. I couldn't believe she joked about never going into business with your husband in front of everyone. Ouch! I know based on experience that it's not easy working with your spouse. However, that's why it's so important to establish a cut-off time for "work talk."
If they can get a better routine in place, they will quickly see that working with your spouse is one of the best situations ever. After all, you married your spouse because he/she is the one you love and trust and has your best interest at heart. Who could possibly be a better business partner than that?
There has to be a cut-off or the lines of business and pleasure will continue to be blurred
Bravotv.com: You seem to understand Ashley's business/marriage issues, what advice do you have for her? 

MS: My advice to Ashley would be to create office hours. That was the best thing Chris and I did when we started working together over 10 years ago. They should establish times to speak about work and then everything else should be dedicated to the reasons they fell in love with each. There has to be a cut-off or the lines of business and pleasure will continue to be blurred. I would also suggest getting marriage counseling. You don't have to wait for there to be an issue to seek wise counsel. Just remember that the marriage was in place before the restaurant. The success of the marriage should not be predicated on the restaurant. Michael made a financial investment into this restaurant because it was something Ashley wanted.